Kiha 391 performance test on Tazawako line
The cold-proof and snow-proof test was performed. The effects of improving the exhaust silencer, the exhaust gas guide plate on top roof of the motive car and the engine control unit were also measured in these test run.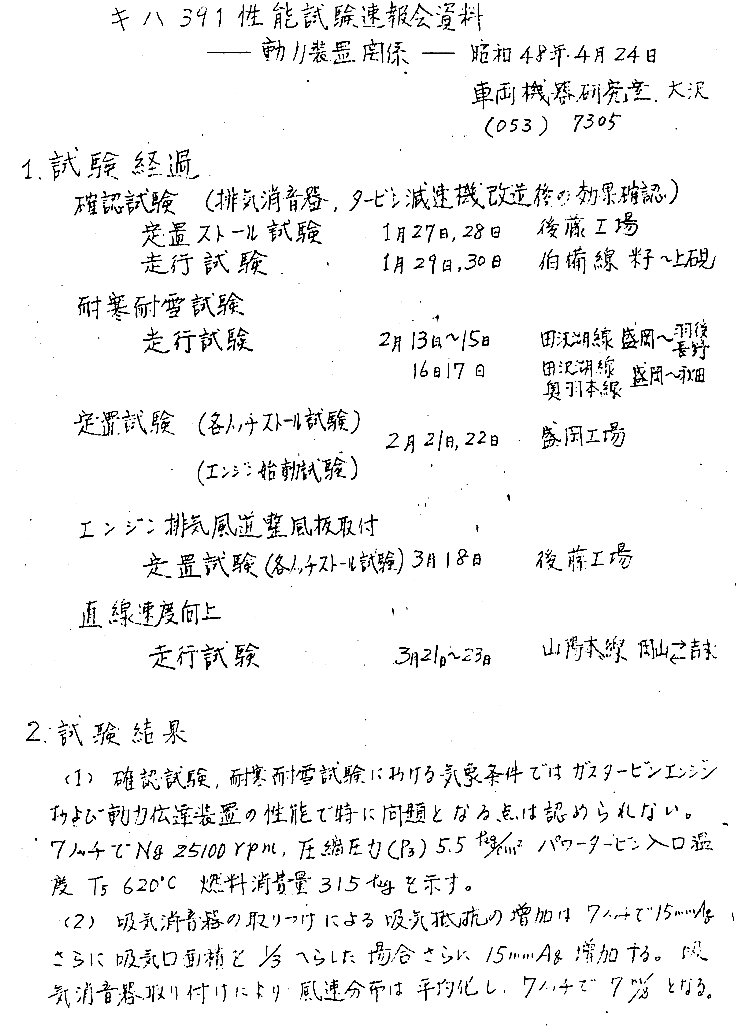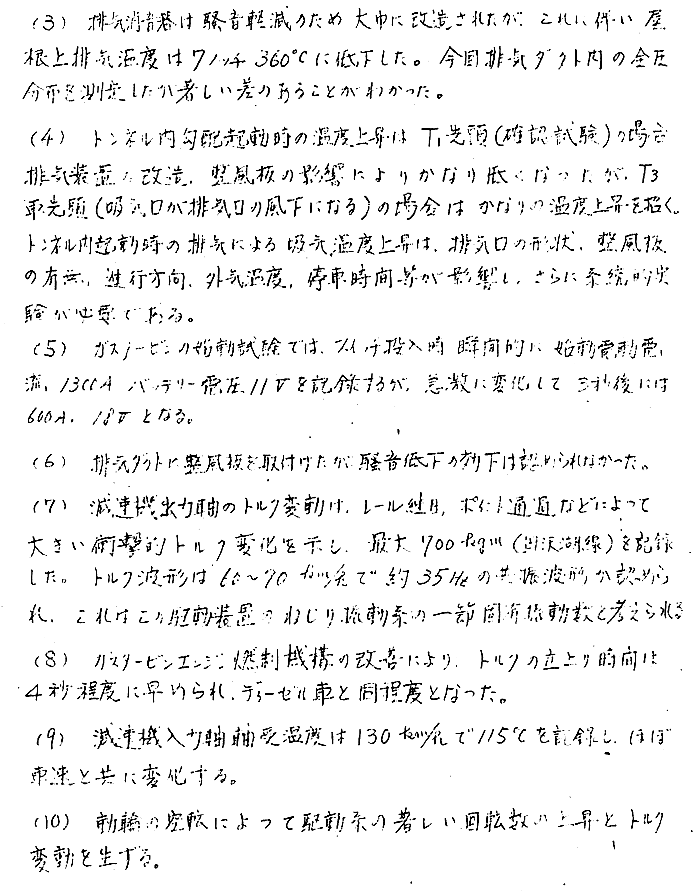 The new exhaust silencer and the guide plate mounted on the top roof of the motive unit lowered the absorbing air temperature when starting in the tunnel with the high notch position but further improvement must be made.
The lag time of the engine response was shortened to about 4 seconds by the improved fuel controller.